Killer Whale Expedition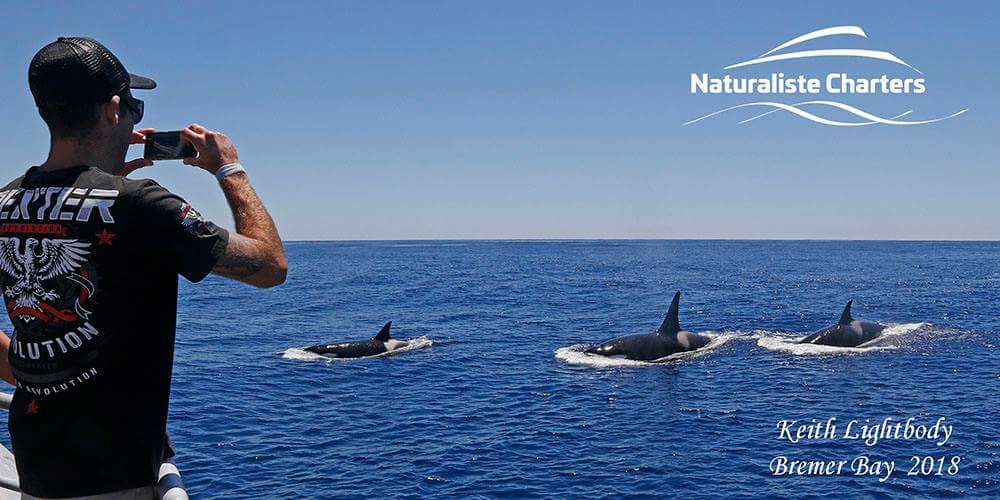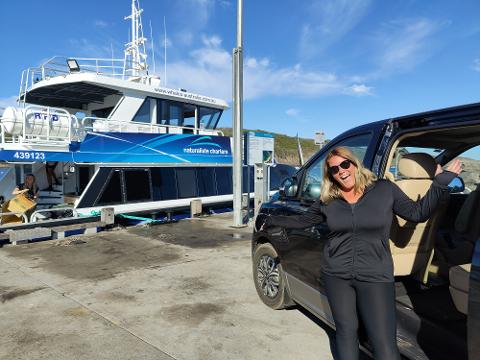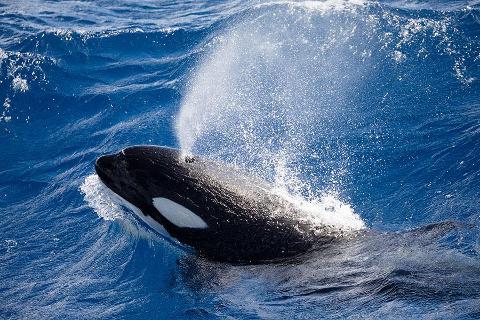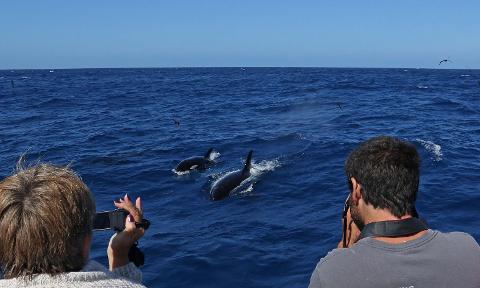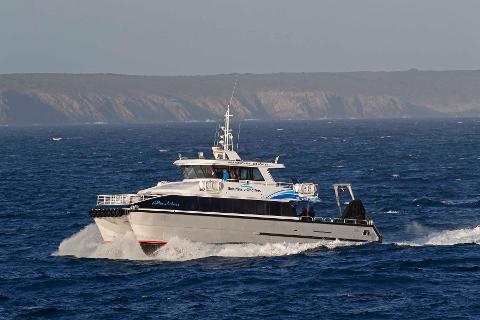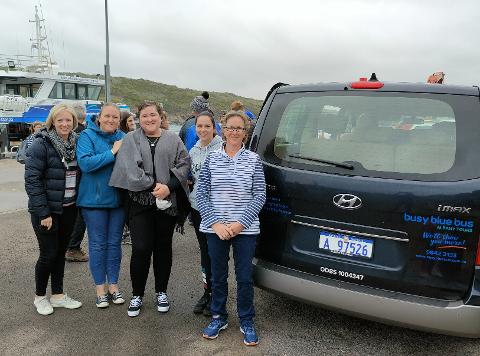 Duration: 13 Hours (approx.)
Location: Albany, WA
Product code: KWE
Join Naturaliste Charters opn the Bremer Canyon Expedition season for an experience like no other, encounter an astonishing aggregation of marine wildlife on an unforgettable oceanic expedition. From January to April, our full day expeditions visit one of the least explored places on earth, and the only place in Australia you can reliably encounter killer whales.
Your expedition may see pods of long-finned pilot whales, sperm whales, a rare beaked whale or blue whale. You can also admire the acrobatics of large pods of bottlenose, striped, and common dolphins, and encounter shark species that include great whites, whaler sharks, and the beautiful oceanic blue, a species never seen from shore. Enormous oceanic sunfish surface, and the remains of giant squid sometimes float on the surface, a predator of the deep reduced to scraps, squabbled over by an astonishing array of pelagic seabirds including albatross, shearwater and petrel species.
Our dedicated Busy Blue Bus Tours Driver will atke care of you en-route from Albany to Bremer Bay where you will join the expedition vessel to journey out to the remote Bremer Canyon for an awesome marine wildlife experience. You will not only see an amazing wildlife spectacle, but also learn about the research programme which aims to study the vocalisations of Killer Whales and their interaction with other marine creatures. After a day at sea, relax in comfort, enjoy a nap and let us take care of the driving, returning you safely to Albany after an exhilarating day.
Your expedition includes:

Return transfers from Albany – Bremer Bay with Busy Blue Bus Tours.
Bremer Canyon Killer Whale Expedition on board the Alison Maree (the only vessel purpose built for the Southern Ocean) with Naturaliste Charters
Morning tea, lunch and afternoon tea all prepared by the local Wellstead Café.
Expert commentary from the on-board Marine Biologist.
Be a part of our research happening on board daily (Research operating under Project Orca).
Daily blog & photographs from your expedition to be emailed through to you if requested.
Have your chance to meet Dave Riggs, from The Search of the Oceans Super Predator.
DEPARTURE TIME: 5.30am from Albany to Bremer Bay Boat Harbour, Swarbrick Road, Bremer Bay.
Note that there is minimum of 3 passengers required for a departure with Busy Blue Bus Tours. The departure point is the Albany Visitor Centre. Please arrive 5 mins prior to bus departure time. Children must be at least 10 years old to join the Killer Whale Expedition.