FREMANTLE THRILL RIDE!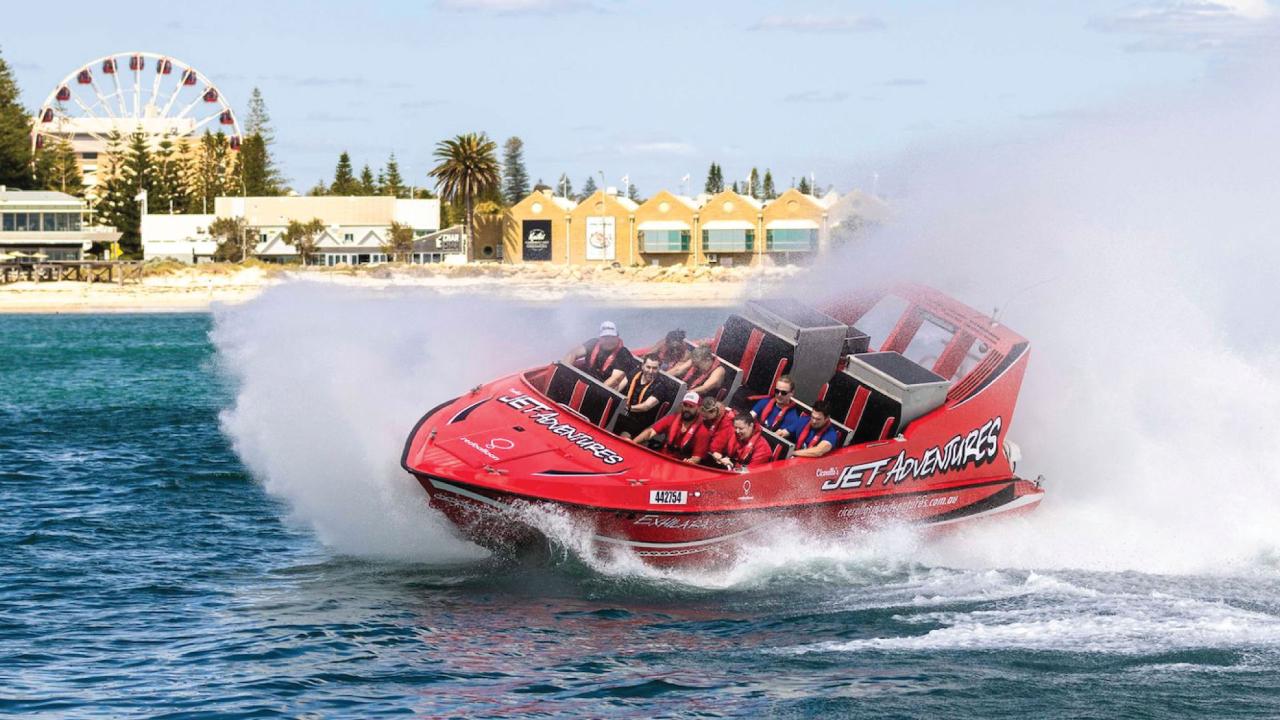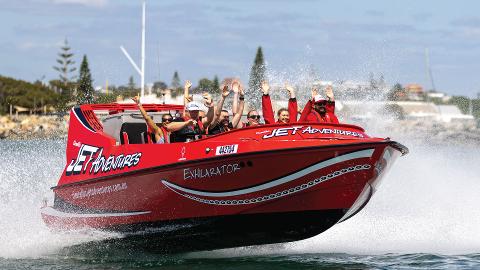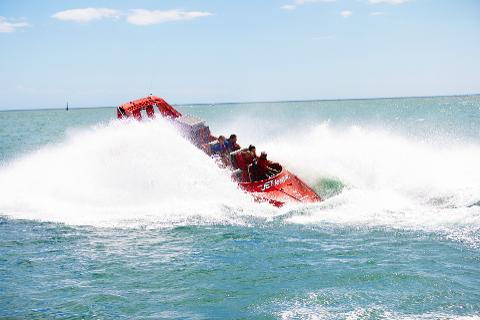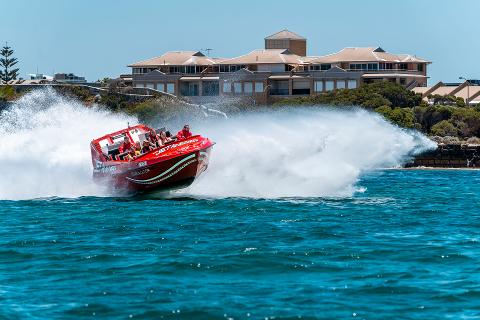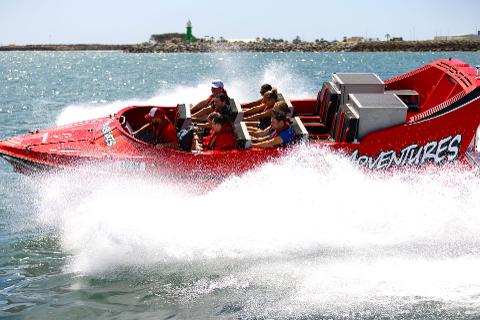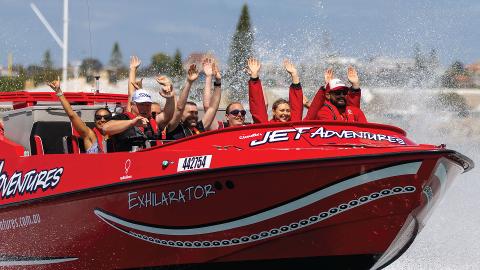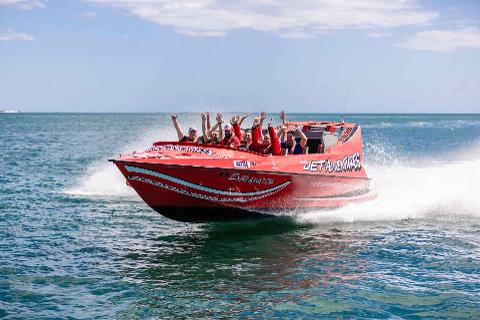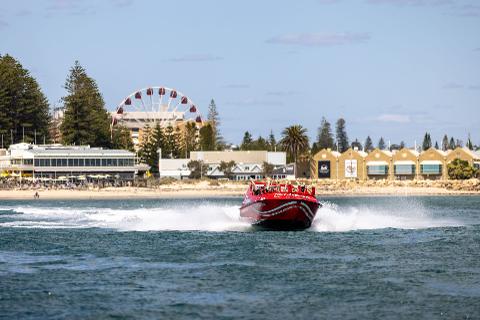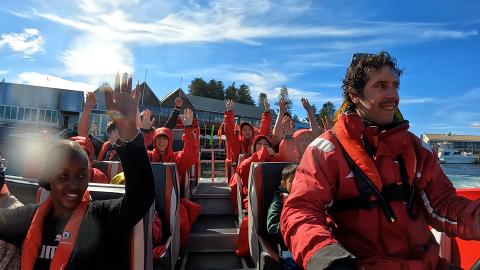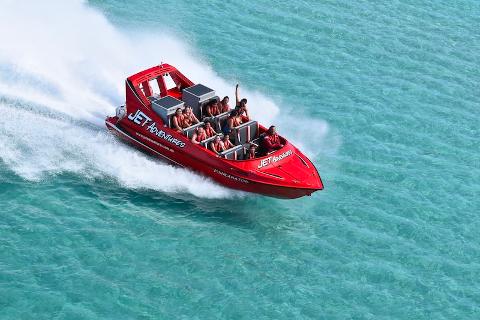 Durata: 20 Minuti (circa)
Luogo: Fremantle, WA
Codice prodotto: PU0FWA
Thrill ride details:

Have some spine-tingling adrenaline fun during the Fremantle Jet Boat Thrill Ride! Lightning fast speeds!

After a comprehensive safety briefing and gear up, your skipper will power up the twin 440hp turbo charged diesel engine and flick on some tunes in preparation for the wild ride.
Before you know it, you'll be blasting off into the open seas, holding on tight as you experience a generous combo of high-speed manoeuvres like fish tails, slide-outs, power stops, wave surfing and 270-degree spins.
Weather proof jackets are provided to all guests in the colder months to keep you dry and warm!

PRESENT YOUR THRILL RIDE TICKETS TO THE CASHIER AT CICERELLO'S FREMANTLE TO GET 10% OFF CICERELLO'S SEAFOOD!
Blasting off from the Home of Fish 'N' Chips - Cicerello's Fremantle! Make it a day of it at the stunning Fremantle Fishing Boat Harbour.